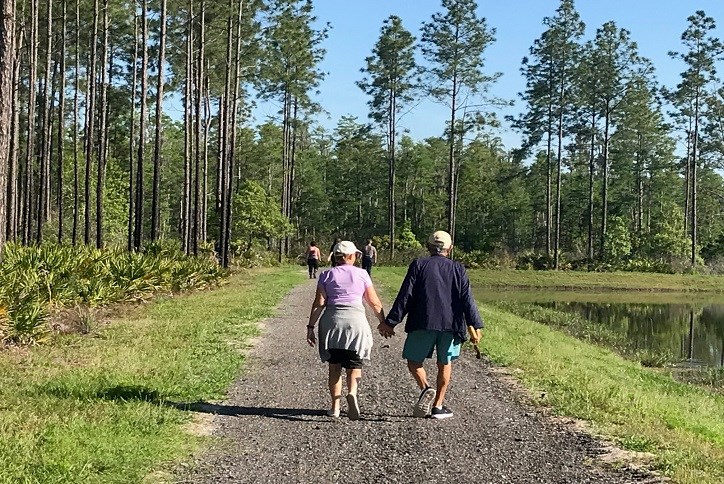 A Day in the #BexleyLife
Published: February 2021
At Bexley, you can live like you mean it with our award-winning line-up of amenities, A-rated schools, and close-knit neighbors. What's a day like as a Bexley resident? Here's just a couple of examples to give you the taste of the BEST life! 
8:00am: When you live in Bexley, you can wake up every morning in the home of your dreams. It's time to get up and get ready – you've got an action-packed day ahead of you.  
9:00am: Time for school! Bexley Elementary is located within the community, so taking the kids to school has never been easier. Learn about all the school options near Bexley here. 
10:00am: It's time to get some work done. Bexley makes working from home easy, and the free WiFi at the Bexley Club is just one perk of living here. Bring your laptop and find a seat on the deck - Zoom meetings are so much better with a picturesque lake view. 
12:00pm: Ready for a break? Great! The Twisted Sprocket Café has a great selection of tasty sandwiches, salads, and quesadillas sure to satisfy. 
1:00pm: Head home for a few more hours of work, and use our work-from-home tips to keep yourself on track. 
4:00pm: Time to pack up the laptop and pick up the kids from school! Why not take them to the Game On Park to burn off a little pent up energy before they start their homework!
5:30pm: Get the kids settled on their homework so you can start on dinner. Check out our model home virtual tours for some major kitchen inspiration! With a kitchen like this, you may even look forward to cooking! 
7:00pm: Dinner's over, and the evening is starting to cool down, it's time for some relaxation. Bexley has ten miles of trails weaving through the stunning Florida landscape - it's the perfect way for you and the kids to wind down after a busy day. 
10:00pm: Snuggle up in the owner's suite of your dreams. You've got even more to explore tomorrow! 
OR

7:30am: You wake up and make a cup of coffee to enjoy on your back patio. No rush, no obligation, you worked hard your whole life, now it's time to relax and take in the beauty of the nature that surrounds you in the scenic Bexley community!  
8:30am: Just like any "Silver Sneaker", you are ready for a good stretching session. Head out to the Lotus Lawn yoga park or to any of the unique pocket parks and green spaces. With the variety that Bexley offers, you can change up the setting and the workout as much as you like!
11:00am: The fun time is here! Your quilting group is meeting at the Bexley Club. The spacious, yet cozy atmosphere of the clubhouse is the perfect spot for the small neighborhood group to gather together, craft and laugh.
12:00pm: While you are already in the Bexley Club, have lunch at the Twisted Sprocket Café. The menu includes plenty of delicious and healthy options to choose from!
1:00pm Fido is greeting you back home, he knows it's his time for the daily visit to the Bark Yard, the perfect place for the pups to run, fetch, and play until their hearts' content.
2:00pm: Feeling the Florida heat? The Bexley Club pools are a great option to cool off and swim some laps.
5:00pm: Dinner time is here and your gourmet kitchen inspires you to create another new dish. The home plans in Bexley have a variety of kitchen designs to satisfy the chef in you!
6:00pm: Time for a bike ride on the trails. Through the woods, on the boardwalks, around the lakes, you are loving every minute of being a Bexley resident!
Are you ready to find your new home in Bexley? Explore our Homefinder, learn more about our amenities, or get in touch with a Community Specialist. We're ready to welcome you to the #BexleyLife.