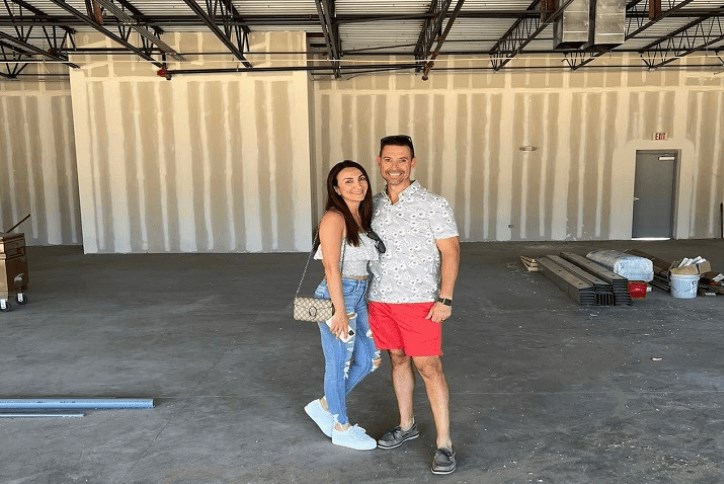 Meet P-FIT!
Published: June 2022
Here at Bexley, we're excited for The Hub to officially open. Not only will the community and area residents be able to dine, run errands, and socialize at The Hub, but they will now also be able to achieve their fitness goals! We are excited to introduce P-FIT – The Platinum Standard of Fitness.  Read on to learn more about how they'll be helping both Bexley residents and area residents live their best fitness lives. 
Why P-FIT 
P-FIT's goal is to help build healthier communities, so opening a location at The Hub at Bexley is a great fit! Making fitness simple and fun, P-FIT helps empower individuals through progress, not perfection. "Our mission is to help people to become the best version of themselves," shared Sean and Laura Bates, Bexley P-FIT franchise owners. "We admire founder Aaron Nash's success in changing people's lives and wanted to be a part of it!" 
All the Benefits & Perks 
The P-FIT fitness studio will occupy over 4,000 square feet of space and feature the latest technology and high-end finishes. Their 30-minute high-intensity interval training classes will be offered both mornings and evenings and will include multiple trainers at every session to ensure supportive coaching and proper form.  Exercise modifications are available and classes can accommodate a wide range of activity levels and abilities. 
P-Fit offers a no-commitment 6-Week Challenge so you can try it out to see if it's for you. Those who do partake in a membership can utilize P-Fit's nutritional plan as well. 
Ready to get your sweat on, meet your fitness goals, and live your best life? The Grand Opening for P-FIT is slated for Winter of 2023. With many Bexley residents embracing an active lifestyle, P-FIT is bound to be a great addition to the area.