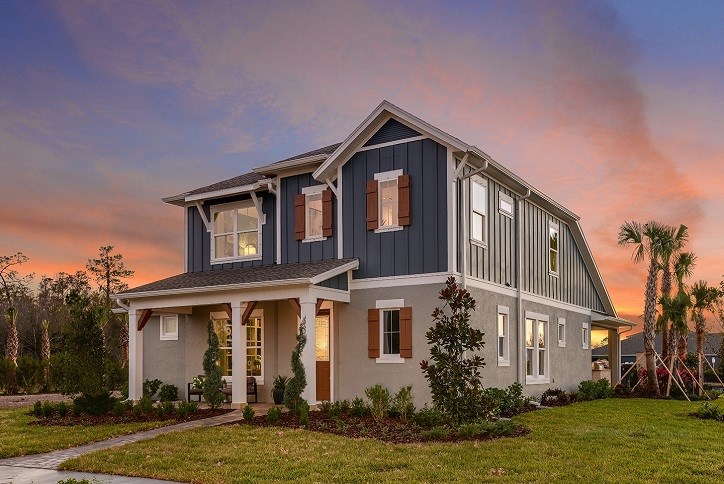 Taking the Mystery out of Building a Home: New Build Glossary of Terms
Published December 2016
You've scouted the perfect neighborhood, found a development you and your family will love, and are ready to build the home of your dreams – Congratulations!
But do you know the difference between a change order and a punch list? And what the heck is an elevation? As a new home buyer, you may be bombarded with a whole slew of building and design terms. Bexley is here to help take the mystery out of your new build.
Developer – The entity responsible for setting the original vision or master plan for the land and the various communities within the property. As the managing developer of Bexley, Newland Communities works to create an environment for residents to live, shop, and work close to home.
Community – A collection of distinctive neighborhoods and amenities. Bexley is one of those rare communities that encompass the serenity of open space and winding trails and with a strong sense of community. All while being close to downtown Tampa and all it has to offer with dining, entertainment and sports options galore.
Homebuilders – A select group of builders available within the community to help bring your new home vision to life. Each homebuilder within Bexley was carefully selected based on its unique offerings, in-depth experience, and stellar reputation.
Design Center – The vast display of beautiful interior and exterior options offered by each builder. Each center will often have design professionals on hand to help guide the exciting decisions – paint, carpet, tile, countertops – that go into making a house a home.
Elevation – An elevation details the architectural style of a home's exterior. Each builder will often have several elevation options from which to choose.
Plot Plan – An overhead map showing the location of the home on the lot and its property lines. This plan is often provided by the builder and/or surveyor.
Model Home – Builders will often showcase a few of their home designs by fully furnishing them and displaying select upgrades to help the prospective homebuyer envision the look and feel of the finished homes.
Specifications or Specs – A complete list of materials, model numbers, colors, allowances, and other specific details that help explain the home's blue prints, its building methods, and all of its features.
Allowances – A dollar amount in the construction contract for items that have not been selected or specified in advance in the contract. This may include funds set aside by the builder for an electrical allowance which can be spent on lighting or fixtures.
Change Order – Often originated by the homebuilder, a change order is a request to update the original scope of work for the builder, such as placements of doorways and windows. Change orders may result in additional charges, depending upon the scope of the update.
Punch List – As your home nears completion, you will want to keep a running list of items not completed to the specifications or that need to be corrected by the builder prior to move in. This might be work that is incomplete or accidental damage to walls or floors during construction.
Final Walk-Through – This is your last and final inspection to ensure your punch list items are complete and your home is move-in-ready. It is helpful to bring your punch list, along with a walk-through checklist, to document any discrepancies with your builder.
Housewarming Party – Now that your new home is complete, it's time to celebrate. Invite your friends, family, and new neighbors over to help commemorate this momentous occasion.
Feeling more confident in your new home build know-how and ready to take the next step? Then head on over to the Bexley Club where our friendly and knowledgeable team are here to help.