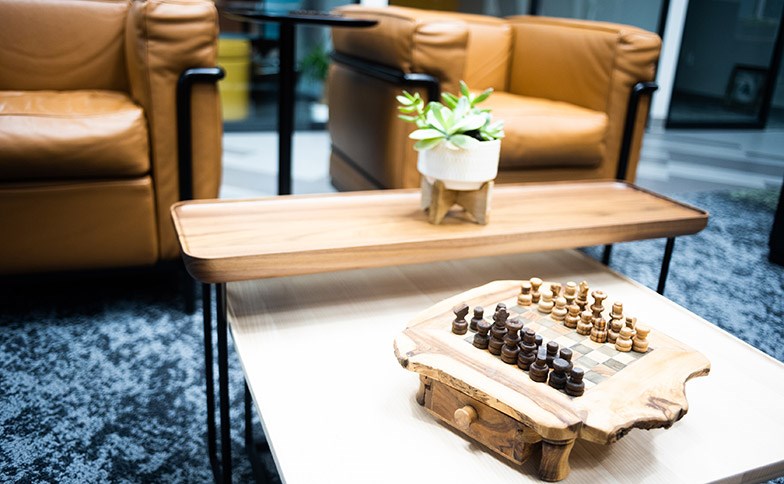 4&Co. Coworking Spaces: Now Open in the Heart of Bexley!
In the ever-evolving landscape of modern work, finding the perfect environment that fosters collaboration, innovation, and community is essential. Enter 4&Co. Coworking Spaces, a hub of productivity and inspiration designed to cater to the needs of today's professionals, officially open in The Hub at Bexley in Land O' Lakes!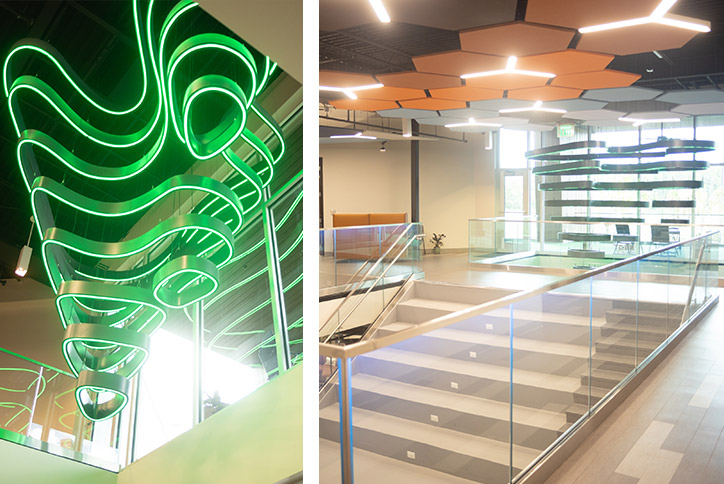 With its stylish and thoughtfully curated spaces, 4&Co. offers a dynamic and vibrant atmosphere where individuals from diverse backgrounds can come together to work, connect, and thrive. From private offices to shared workstations, meeting rooms, and state-of-the-art amenities, step into 4&Co. and unlock your professional potential.
Not Your Typical Work Environment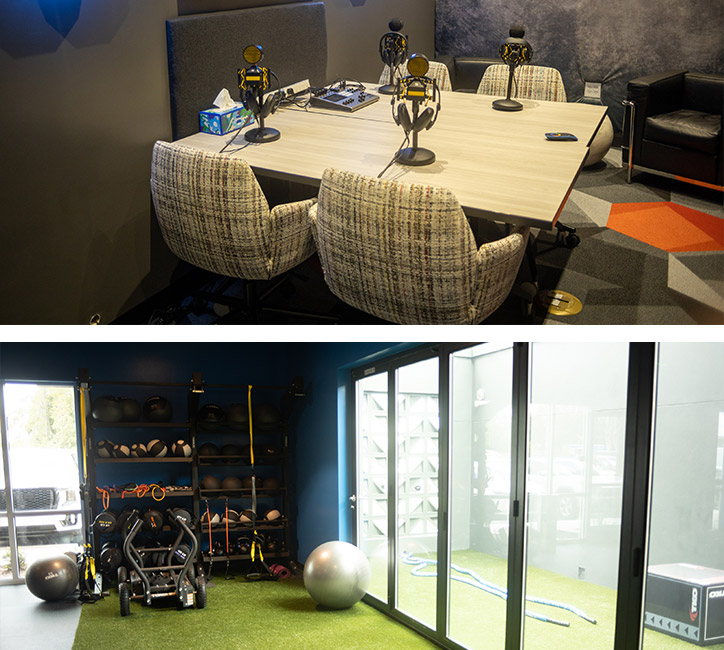 4&Co. provides its members with a range of amenities to enhance their work experience. Some of the amenities offered include, but are not limited to:
Modern Workstations + Private Offices: 4&Co. offers a variety of ergonomic workstations, including spacious desks and comfortable chairs.
Meeting Rooms: Collaborative projects and client meetings are made easier with well-equipped meeting rooms.
Lounge Areas and Meditation Room: Relaxation and socialization are encouraged at 4&Co. with cozy lounge areas. Enjoy massage chairs that sync their rhythm with your guided meditation for a complete unwind.
State-of-the-Art Photo Studio: In need of a new headshot? Planning a photoshoot for your business? 4&Co. has the perfect space.
Specialized Podcast Studio: Rather than renting or buying your own podcast equipment, use the sound-proofed high-tech studio to record your shows.
Kitchen + Daily Food Trucks: To cater to the culinary needs of its members, 4&Co. includes a well-stocked kitchenette with complimentary coffee and tea and snacks for purchase. Plus, a variety of food trucks rotate throughout the week from Philly cheesesteaks to healthy juices to help fuel your creativity.
Gym, Yoga Room & Sauna: Whether members prefer cardiovascular exercises or strength training, the gym is equipped with modern machines, free weights, and dedicated spaces for various workout styles. Sweat it out in the sauna and freshen up in the exclusive locker rooms.
Printing and Scanning Facilities: Convenient access to printing, scanning, and copying services is available.
Event Spaces: 4&Co. offers event spaces where members can host workshops, seminars, or networking events to connect with the larger professional community.
On-site Staff and Support: The coworking space is staffed with friendly and knowledgeable personnel who are available to answer inquiries and ensure a smooth working environment.


Convenience, Accessibility, & Work Life Balance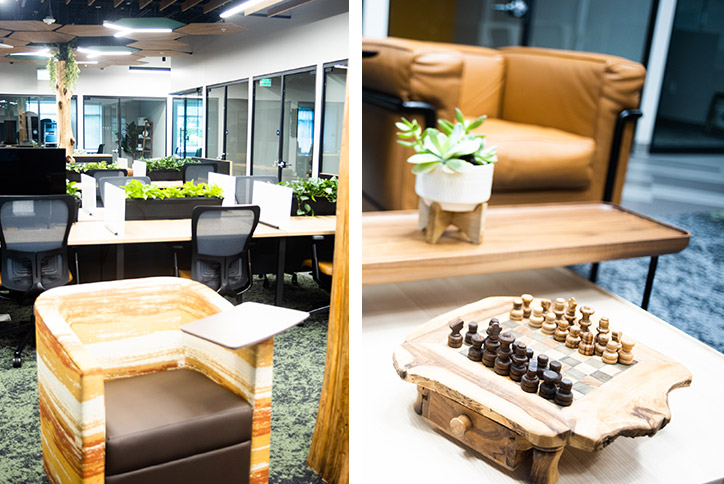 4&Co. attracts entrepreneurs, freelancers, and remote workers, creating opportunities for networking and knowledge-sharing. This dynamic ecosystem provides members with access to a wide range of expertise and services, without having to take on an upfront investment. "We wanted to create a facility where the overhead is not on the small business owner, so if you want to [use] a podcast studio or a photo studio, you don't have to embrace all that cost – you can come here, try it out… and expand your business and your possibilities," said CEO Robin Goris.
For those living within the Bexley community, or the surrounding Land O' Lakes area, the prime location of 4&Co. eliminates the need for long commutes, allowing individuals to spend less time in the car or away from their families.
So, say goodbye to a boring, traditional workday and get inspired at 4&Co. With a variety of membership options, there is something to fit practically every need. For more information or to secure your membership, visit https://fournco.com.