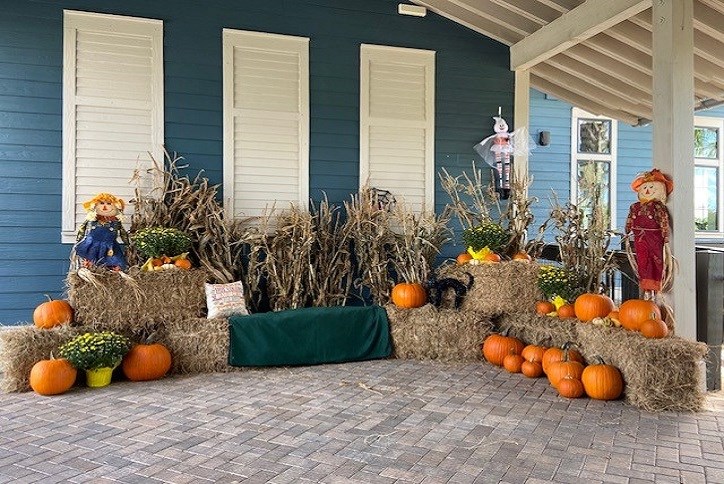 Top Spots to Pick a Pumpkin in Tampa
Published: October 2021
It's Fall in Florida and although it doesn't quite feel like Fall yet, we still like to partake in traditional Fall festivities.  We've put together a list of places you can get all the Fall feels like sipping apple cider, getting lost in a corn maze, enjoying a hay ride and picking out the perfect pumpkin, right in the Tampa Bay area.
1. Sweetfields Farm - 17250 Benes Roush Rd. Masaryktown, FL 34604
Located north of Bexley, in Brooksville, this farm is sure to get you in the spirit of Autumn with their signature corn maze!  Their life-sized corn crop spans over 5 acres and is fun for all ages, with clues provided along the way to help you along your journey.  Past vendors include Pop Fusion gourmet popsicles, Ex-Squeeze-Me fresh lemonade, Strong Tower Winery, Nina's Wood Fired Pizza, Fresh Pressed Apple Cider and more!  Pro tip: bookmark this farm for May to return for their sunflower season!  Be sure to buy tickets ahead of time.
2.  Hyde Park Pumpkin Patch – 1602 W Snow Ave. Tampa, FL 33602
Located in the quaint, popular South Tampa area of Hyde Park, their pumpkin patch is not only there for you to find your perfect pumpkin, but proceeds benefit The Humane Society of Tampa Bay.  What's better than pumpkins and pups?  While you're there, check out the many unique shopping and dining options like The Candle Pour, Downtown Dogs and Bartaco.
3. Hunsader Farms – 5500 County Road 675 E., Bradenton, FL 34211
South of Bexley in Bradenton is a great option for families with children.  Not only does Hunsader Farms have a pumpkin patch, but your little ones can enjoy pony rides, games, rock climbing wall, petting zoo, train rides, and so much more! Be sure to get your tickets ahead of time.