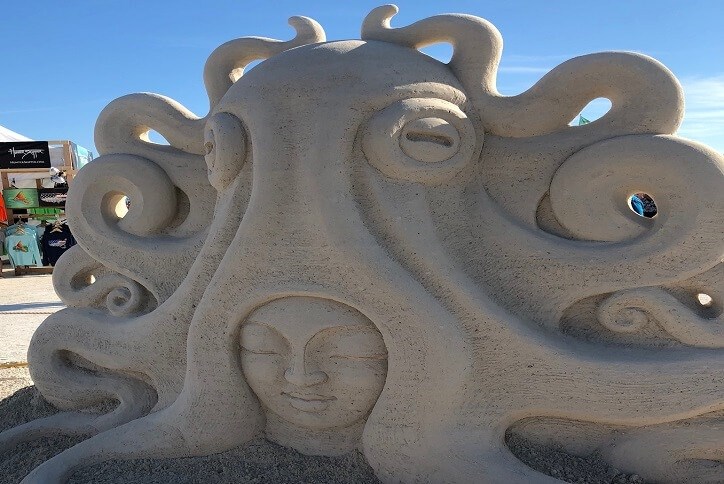 Fun Family Activities near Bexley
Bexley's location is perfect for easy access to the best Tampa Bay area events and activities. One of the most uniquely Florida events—the Pier 60 Sugar Sand Festival—is right around the corner! This family-friendly event is a must-see if you're in the area. Read on for more information about the festival and other upcoming family-fun events.
The Pier 60 Sugar Sand Festival

Want to get out of the house this weekend or the next? The Pier 60 Sugar Sand Festival at Clearwater Beach is the perfect excuse! This annual event is happening for a little over two weeks this year from April 12 – 28. The kids will love seeing all the extravagant sand creations, but there is also so much more! You can sign your family up for sand sculpting classes and enjoy live music throughout the event dates. This festival is a great way to welcome in the warm weather the Florida way — at the beach and before the warm weather leaves us, be sure to come back to the beach for the Sanding Ovations Master's Cup Competition at Treasure Island.
Easter Egg-stravaganza
Easter is right around the corner, so why not start the celebrations now? Head over to the Grand Concourse Railroad in Shady Hills, Florida, for a day of activities the entire family can enjoy. This event has everything you can think of, including live bunnies for adoption, games, food, visits from the Easter Bunny, and even miniature decorated trains (for adults and kids alike!) that take you to hourly Easter Egg Hunts!
Tampa Bay Kids Triathlon
Triathlons aren't just for adults anymore; the kids want in too, so sign them up for a day filled with fun challenges! The 7th Annual Tampa Bay Kids Triathlon at Adventure Island in Tampa is a race that starts off with a swim through the lazy river, then a bike ride around Adventure Island, and concludes with a run across the beach to finish the race. This event is filled with excitement, live music, and goodies at the end for all participants to enjoy. Find out more information about the Tampa Bay Kids Triathlon here!
There is so much to do in and around Bexley this month, so shake off the last bits of the cooler weather and get out to some of these events. Or, stay a little closer and enjoy Bexley's great amenities!