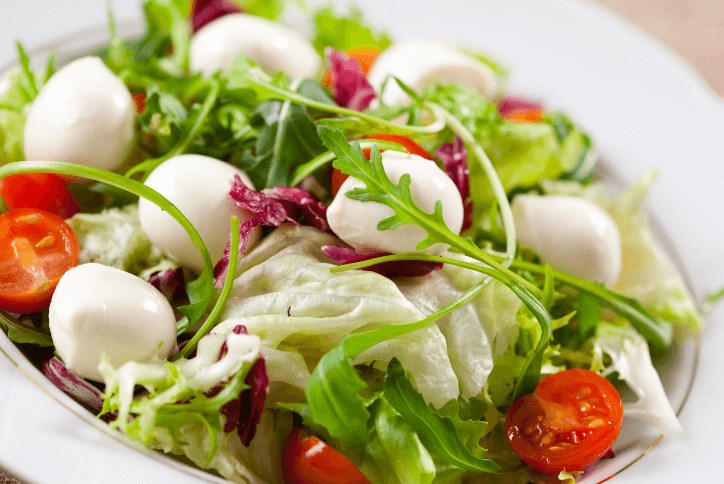 Inside the Twisted Sprocket Café: Spring Menu
Published: February 2022
The Twisted Sprocket Café is the spot to be in Bexley.  On any given day you'll find a myriad of customers: residents looking for a new view while they work from home, a group of kids meeting up for a milkshake, the nearby group of office workers coming in for their weekly lunch outing or the moms night out group enjoying a glass of wine on the deck.  In addition to yummy breakfast, lunch, pastries, gourmet coffee drinks, wine and beer, you'll also find the hardworking, friendly staff who turns customers into regulars.  We caught up with the manager, Scott Poquette, and assistant manager, Madison Dalton, to see what we can look forward to next from The Twisted Sprocket Café.
Can you tell us what type of menu items you're considering for the Spring menu?
SP: We are creating some lighter options for the Spring Menu. We will add a spring inspired salad and a wrap that we hope will have our customers feeling good about their healthy meal choice and satisfying their taste buds at the same time!
Why did you decide to offer seasonal menus?
MD: It keeps the menu interesting.  Of course, we don't want to get rid of the crowd favorites, but we also don't want the menu to become stale.  Incorporating new menu items keeps it fresh. 
SP: And hey, maybe our customers will discover a new favorite!
MD: I also like that I can get creative and experiment with food.
What are currently some of the most popular menu items?
MD: The Bexley Club and the Twisted Sprocket Salad. 
Where do you find inspiration for creating this menu?
SP: For our Spring Menu, we looked for the most popular seasonal produce to began our inspirations. We try to incorporate the newest trends in the food industry with a local availability of colorful produce combined with the most aromatic taste of the season.
The Twisted Sprocket Café is located inside the Bexley Clubhouse at 16950 Vibrant Way, Land O Lakes, FL 34638.  The hours are Monday – Saturday 10am-5pm and Sunday 12pm-5pm.