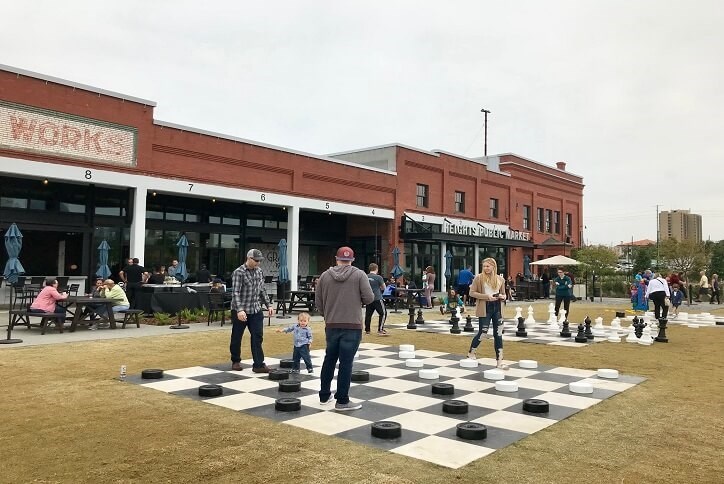 Tampa is a Top-Ranked City…for Fun!
Published: October 2019
We all have different ideas of what we categorize as "fun." From traveling to concerts, sporting events to exercising, there are as many ways to define a good time as there are people in this world. But with so many different realms and definitions of entertainment, how do we identify the most fun cities?
Well, WalletHub identifies a fun city as a place that has a wide variety of offerings – a little bit of everything for everyone.  They recently ranked more than 180 cities across the United States comparing 66 key metrics for entertainment, recreation, nightlife and parties, and the costs associated.
In the study, Tampa was ranked 16 on the list, and we can't say we are surprised! We're right up there with the famous "fun" capitals, like Las Vegas (#1), New York (#3), Los Angeles (#10) and New Orleans (#12). We may be biased, but we feel the Tampa Bay area is a great representation of a city with something for everyone and every budget. With Busch Gardens on our doorstep and other theme parks only a short drive away, world-famous beaches right in our backyard, and tons of new and trendy restaurants and nightlife sprinkled throughout our area, we've truly got it all.
Tampa also ranked in the top five for most festivals per capita, and our neighbor Orlando, which ranked #2 overall, found a spot in the top five for most restaurants per capita and most dance clubs per capita. If you're looking for a good time, look no further than central Florida!
And, Bexley is conveniently located so you can take full advantage of everything this area has to offer. Take a short drive and you have access to shopping and dining, sports stadiums or arenas, music venues, theme parks, beaches, parks, museums and much, much more!
Visit our welcoming community today to explore our amenities, tour our model homes and see for yourself why our community is a great place to call home in the fun city of Tampa Bay.