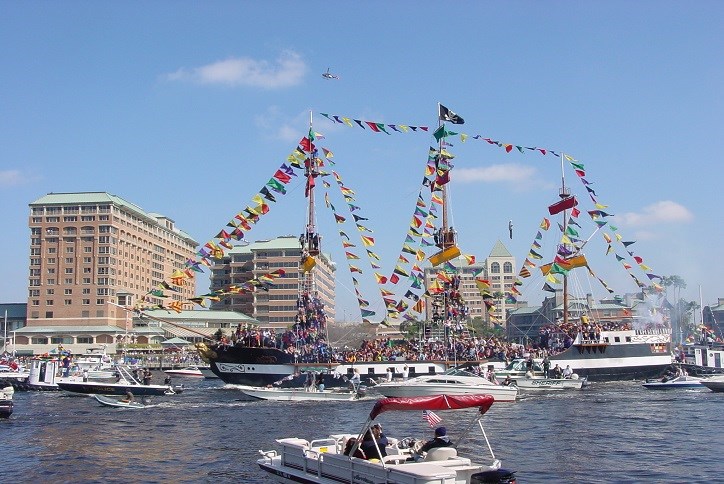 Jam Packed January!
Get ready to hoist your flag and keep your eye on the puck because Tampa is starting the year off with a bang!  Enjoy Tampa's annual pirate festival, Gasparilla, and the National Hockey League All-Star game all in the same weekend.
Gasparilla celebrates the legendary pirate, Jose Gaspar, who traversed the waters of West Florida during the 18th and 19th centuries.  Legend has it that Gaspar buried a fortune somewhere off the coast Florida, which has yet to be discovered.  Gasparilla takes place each January with several pirate-themed events.  Enjoy a fun day with the kiddos at the Children's Parade, a family-friendly event where young buccaneers can catch beads thrown from elaborate floats along the mile-and-a-half route.  For the adults, you don't want to miss the Pirate Fest.  Watch as pirates invade Tampa Bay aboard the "Jose Gaspar" ship, followed by a four-mile parade.  Don't forget to dress in your best pirate attire!
Tampa Bay is honored to host the 2018 NHL® All-Star Game for the second time at Amalie Arena.  Watch your favorite hockey players compete in 3-on-3 tournaments on the four All-Star teams: Pacific, Central, Atlantic and Metropolitan.  Enjoy activities like hockey skill drills, view the NHL trophy showcase, meet NHL mascots, get autographs from past and present players and more!  Tampa is home to the 2004 Stanley Cup Champions, the Tampa Bay Lightning hockey team.