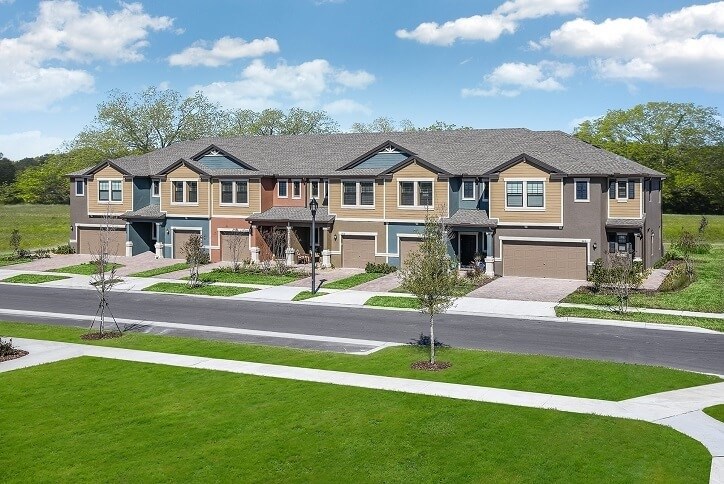 Benefits of Townhome Living
Townhomes are a fantastic option for homebuyers of all ages. Does your new home search include townhomes? Here are 5 reasons why it should.
All of the Benefits of Homeownership

Investing in a property, be it a single-family home, villa, or townhome, has far-reaching financial benefits. You build equity, stabilize your costs over time, build credit, and enjoy tax deductions. You also reap personal benefits, such as the ability to customize the interior of your home to suit your needs.
Affordable Pricing
Townhomes are considered more attainable than single-family homes, because the cost is often lower than a comparable single-family home. Townhomes in Bexley start in the low $200s at a spacious 1,600+ square feet. This is perfect for a young millennial just starting out, or a retiree looking to downsize.
Low Maintenance

One of the most desirable features of a townhome is the low maintenance. In a townhome, the Homeowner's Association (HOA) takes care of the exterior maintenance and landscaping. This is a huge benefit for busy young families who don't care for the hassle of maintenance, or for active adults who prefer to spend their days relaxing.
Sense of Community
Because townhome neighbors are situated more closely together, there is often a stronger sense of community. Many people often feel more secure with friendly faces just a few steps away.
Two-Story Living
Two-story living offers many pros of its own. A split-level floor plan offers peace and quiet in the primary retreat, while the secondary bedrooms upstairs are often bigger than in a single-story floor plan. The option of a loft also provides a great flex space that might not otherwise be available.
Imagine all of the benefits of townhome living combined with all the perks of living in Bexley (amazing amenities, a great location, and fabulous schools - just to name a few). Want to learn more? View available townhomes here.