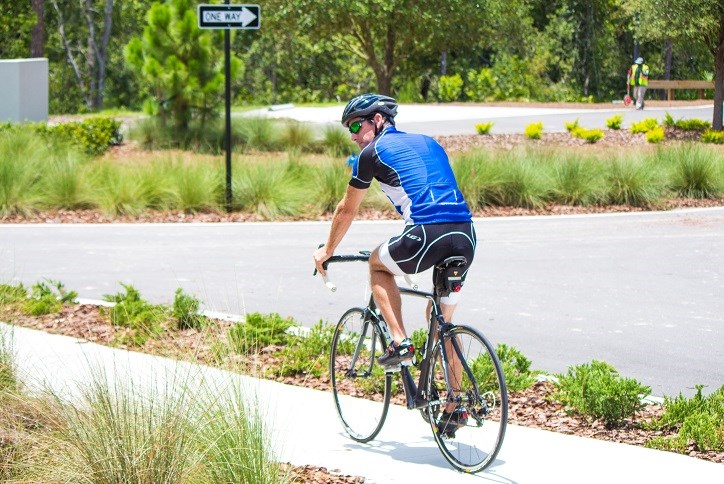 Bexley's Bike Store Proprietor
Geoff Lanier, the owner of Suncoast Trailside Bicycles at Bexley, is a self-described "50-year-old guy who's been an avid cyclist and athlete" for most of his life. Here, he shares how he got into biking and what brings him to Bexley.


What made you open a bike shop?
Everyone has a bike in their garage, and you can ride year-round here. We want to give people the ability to quickly and easily get their bikes fixed up so they can get out and enjoy them. That's what led to my first shop, Suncoast Trailside Bicycles, which is right across the street from Bexley on 54. People always say do something you're passionate about. For me, this is truly a labor of love.


What got you interested in biking?
I've lived in Tampa most of my life. When I was in college in Tampa, I worked part-time in a bike shop, which stoked my interest. I was a runner who transitioned into triathlons, and that transitioned into my love for all kinds of cycling.


Can you give us a sneak peek of the new shop?
We'll have some bikes for sale, but we're going to focus on rentals and repairs, so we can get residents' bikes fixed and turned around fast if they have a flat, say. There will also be a pretty good range of accessories, like new bike seats, handle wrap, bike shorts and more. Once the final trail construction is done, we'll open.


What interested you in opening a shop at Bexley?
With its emphasis on outdoor activities, the Bexley subdivision is unlike any other in the market. The biking trails, BMX track and connection to the Suncoast Trail set it apart. I also love the amenity center with the cafe and the patio on the lake -- it's very picturesque.


How do you plan to get involved with the community?
We've been very involved in the local cycling community since our first bike shop opened in 2007. We've done advocacy work to work toward better biking faciilities and more bike paths and bike lanes and donated bikes to needy kids in the community. We're already talking with Bexley about the possibility of organizing a bike festival. We also plan to work with the school in the community on bike safety instruction. And of course, if a parent just wants to come in to make sure their kid's helmet fits properly, we'll help with that too.